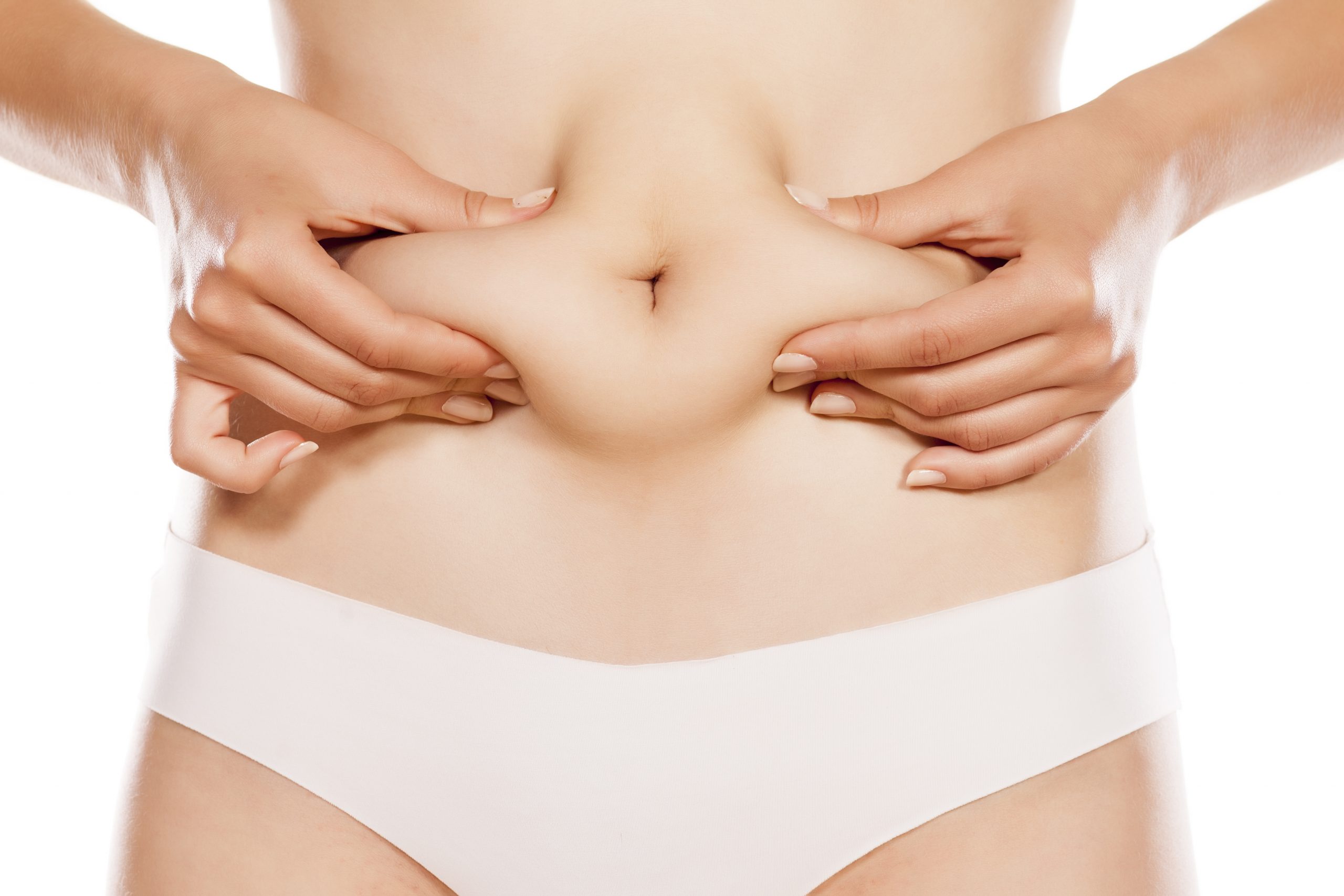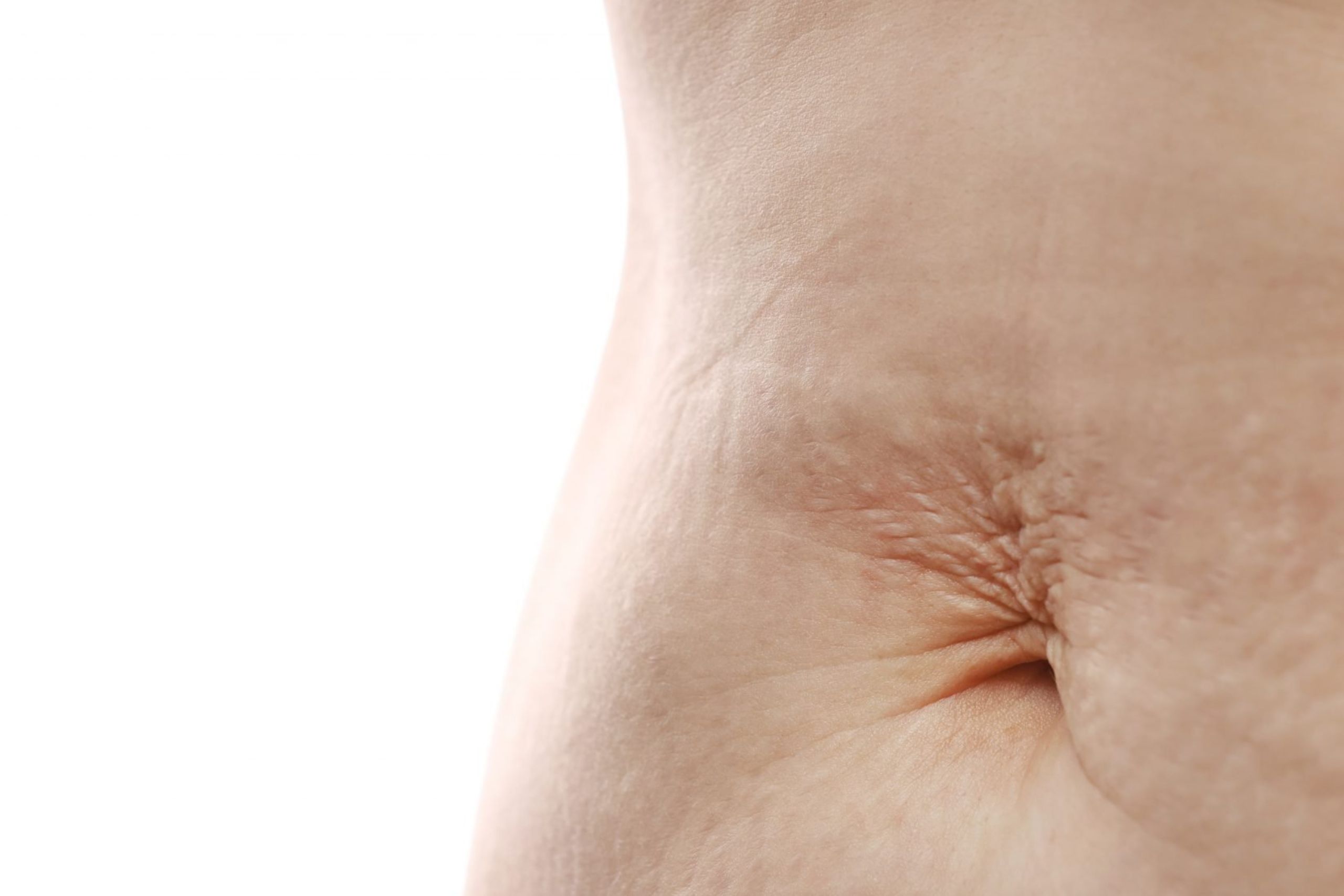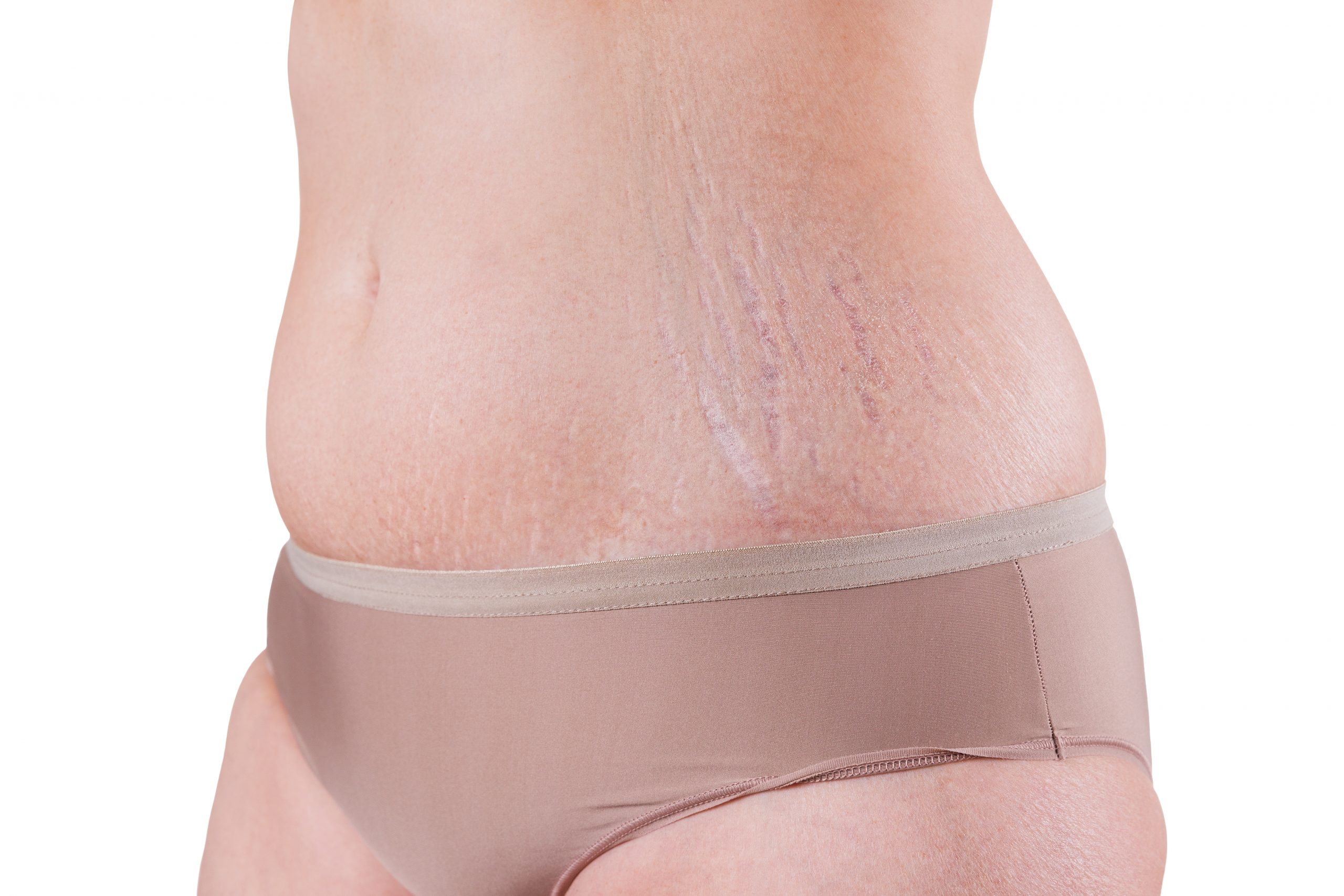 Fat
 Stubborn pockets of belly fat can be treated with laser lipolysis with SculpSure or RF with Firm or FlexSure.  SculpSure is a bit more successful at ridding the body of fat, but the RF options (Firm or FlexSure) not only remove fat but tightens the skin.  A combination of SculpSure + Firm or FlexSure would have the greatest effect in removing fat AND tightening the skin at the same time.  Ideally, the best candidate for laser fat reduction of the body are those with a body mass index under 27-30%.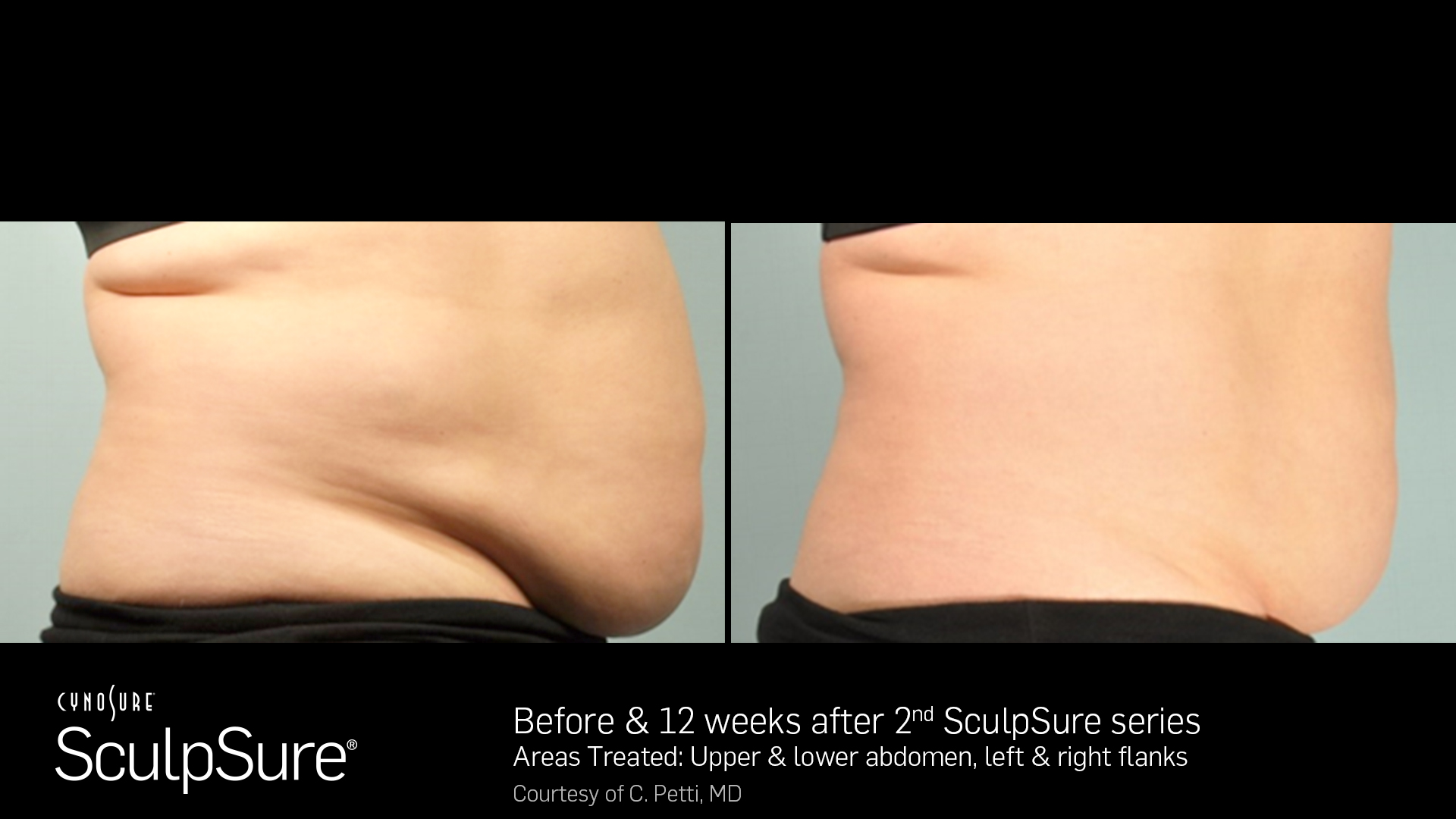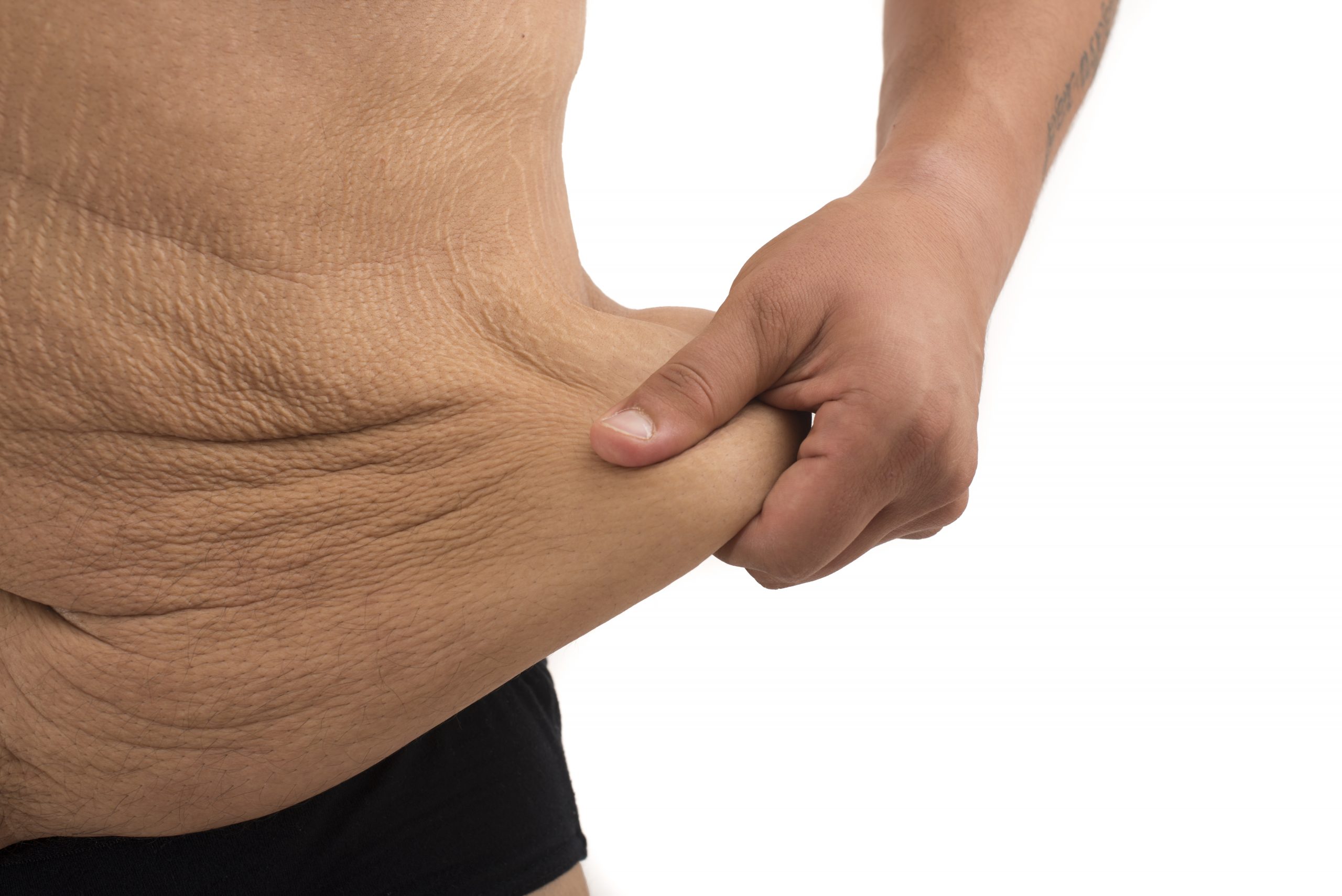 Loose Skin
Collagen induction tightens your skin by restoring the collagen that you have lost through the years. As collagen is the scaffolding on which the skin rests, by rebuilding that scaffolding and tightening the muscles below that scaffolding, the result is tighter, firmer skin. Our treatments to induce collagen formation include RFMN, RF, MN, IPL, & LED.
Add on treatments:

Adding PRP to RFMN or MN can also stimulate even more collagen production.
Adding TLi to LED can also increase its efficacy at collagen production. 
Adding fillers to RFMN or MN can give the tissue a temporary added fullness which helps with the crepey look.

Microcurrent can also be used to stimulate muscle contraction which helps to tighten the skin from within, giving an overall tightness to the skin, in addition to helping with better posturing, which aids in a tighter appearance to your belly. 
Scars/Stretch Marks
The most successful treatment we offer at ReVISION MedSpa to rid your skin of unsightly scars and stretch marks would be RFMN. This dual approach of MN plus RF gets beneath the scar, healing the basic structure of the skin from within, and promoting healthier skin on the outside. Other options for scar removal include other forms of collagen induction: RF, MN, IPL, LED, and Oxygen Therapy. To help minimize scars early on, Superficial Hyperbaric Oxygen Therapy can aid in the initial healing, thereby minimizing scarring from the beginning. If you know you have an upcoming surgery or you have an unexpected surgery or injury, plan to come see us 1-2 weeks before after surgery or injury for Superficial Hyperbaric Oxygen Therapy to reaty your scar before it starts.